Happy Opening Day, RSC family!
This Monday Jan 25, 2021 is Match Day 1! This is the day that the points count and playoff positioning is on the line!
tr1ppn and visionaryone (with musah running the decks on the 1s and 2s) will be going live about 10:45 on Twitch to ring in the season with a double Major showdown.
In the 10:50 slot, we'll be watching the Gladiators vs Water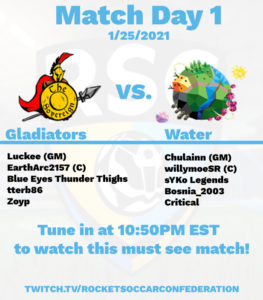 This match will be followed in the 11:30 slot by Lynx vs Tyrannosaurus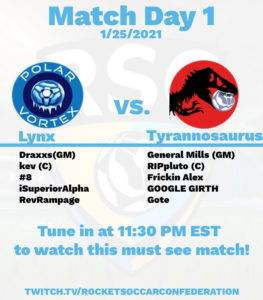 Please don't forget to follow RSC on Twitch, Twitter, and Instagram