In a stunning display of skill and dedication, Rocket Soccar Confederation (RSC) player "ADeadM0053" has etched his name into the annals of esports history by becoming the first player to achieve a remarkable feat – winning the RSC championship an unprecedented four times. Out of approximately 6703 players who have competed in the league's history, he stands alone as the sole individual to reach this extraordinary milestone.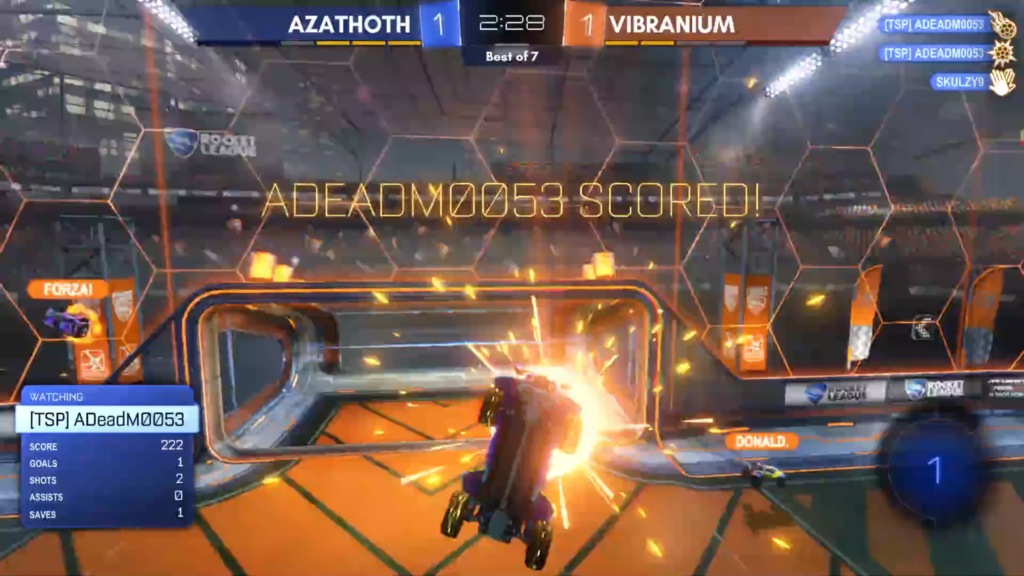 The RSC championship has always been a fiercely contested event, drawing in elite players from all corners of the gaming world. However, ADeadM0053's dominance has been nothing short of exceptional. His relentless pursuit of excellence, both on and off the virtual pitch, has paved the way for this historic achievement.
When asked about his thoughts on becoming the only four-time RSC champion, ADeadM0053 expressed genuine disbelief and excitement. "It's kinda crazy to be honest, especially going back to back. Heck of a run," he stated. Reflecting on the intense matches, he admitted, "I also can't believe my back for some of those series." His humility and acknowledgment of the challenges he faced during his journey have endeared him to fans and fellow players alike.
The achievement becomes even more remarkable when considering the sheer number of players who have competed in the RSC league over the years. "Thats bonkers," ADeadM0053 replied when informed that he is one out of 6703 all-time players to accomplish this milestone. "I also don't think I'm anything that special in how I play either, so to find a way to run it through that many times, it's almost weird," he added modestly.
As ADeadM0053's legacy continues to grow, it serves as a reminder that with dedication, passion, and an unwavering commitment to excellence, the gaming world can produce true legends. Congratulations to ADeadM0053 on his historic accomplishment, and here's to the hope that his achievements will inspire the next generation of great players in the Rocket Soccar Confederation.
– Written by Canadian